Warhawk Air Museum Sophomore trip.
Travis Sapp
Monday, February 24, 2020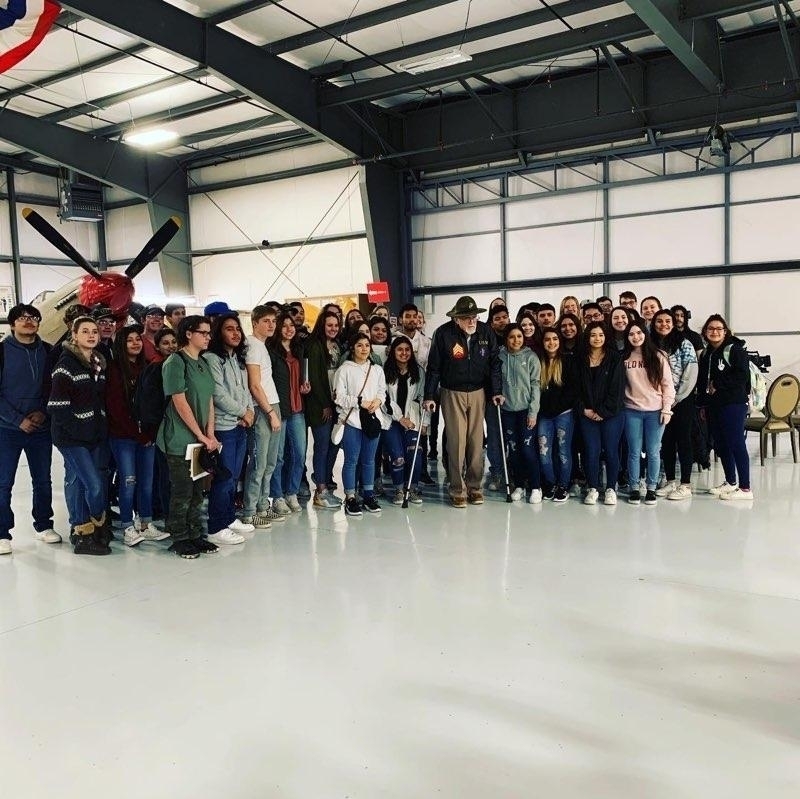 Happy Friday all,
This Wednesday I had the pleasure of taking the 10th grade class to the WarHawk Air Museum in Nampa. We go each year during our WWII unit. We had an extraordinary privilege, by pure chance, of meeting an American Hero. This is an amazing story of how we got to meet Ernest Ferguson, a United States Marine who fought in Japan. Our students got to shake his hand, and they listened to a little of his story. Many students, boy and girl, were very emotional after listening to him talk. I want to let you know it was not the students you necessarily would suspect that were emotional. Some of our kids that are hardest to reach were the ones moved the most by Mr. Ferguson's story. I would like to encourage everyone at our district, because it is a very special place. I know that many of our kids are not necessarily the easiest kids to reach, but they are all worth the effort that you put into them. You may not see the polished diamond at the end of their journey here at NSD, but I can assure you the impact that you are making on them is very real. Nyssa is truly a well-kept secret, because if everyone knew what exactly was going on here, then we would certainly have much higher enrollments. Sara and I are extremely grateful to have kids in this district, and it is the most wonderful place to send your little angels. I honestly could go on and on about the teachers that we have here in Nyssa, but it wouldn't seem genuine, even though I assure you it is. Thank you all for taking care of all our kids and for being exactly who they need in their life, because you are making a difference, I can personally confirm you are.
Travis Sapp